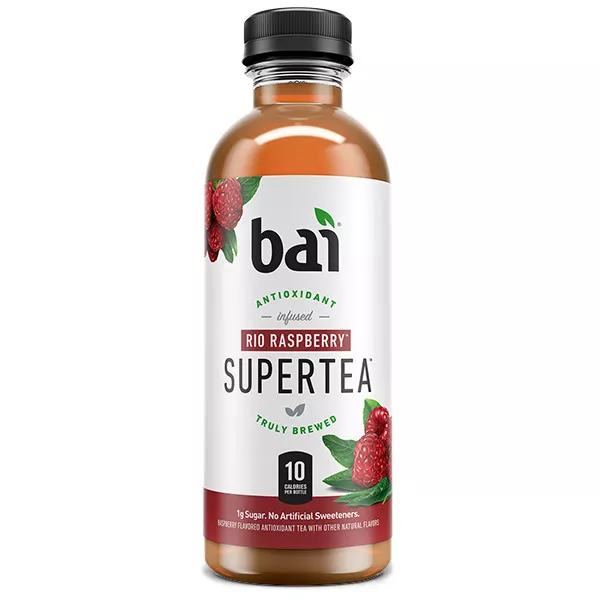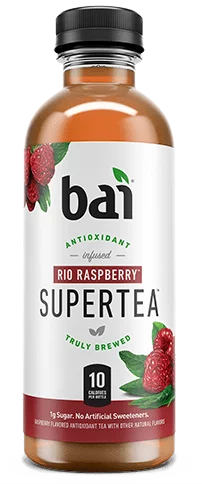 Have a grown-up tea party with your berry best friends

We put on our most flavorful hats and combined great tasting tea with good-for-you ingredients. Sure, it sounds like a mad idea. How can you have bold raspberry flavor with only 10 calories and no artificial sweeteners? You'll just have to follow your taste buds down a rabbit hole into the best of both worlds to find out.
We named our flavors after the coffee growing regions that inspired them, sort of like French Kissing or Bermuda Shorts. Learn about these regions and more here.
Rated

5

out of

5
by
JoMc
from
SOLD OUT EVERYWHERE FOR PAST YEAR+
This website is filled with reviews of customers that love the RIO Rasberry tea product but cannot find it anywhere. What are you as a company doing to fix this problem? I've personally reached out and was told they "have no idea why their product cannot be found anywhere." Poor management, and losing money by not making a high demand product available! In my opinion, Rio Rasberry is the only flavor worth purchasing. I am not a fan of the other flavors and would not continue to purchase bai products if RIO rasberry was discontinued.
Date published: 2022-12-31
Rated

5

out of

5
by
Bzmac
from
Great but I cant find it anymore!!
Where is the raspberry tea? Not available fir months here????
Date published: 2022-09-16
Rated

5

out of

5
by
MissingMyBaiRaspberryTea
from
Love it but can't find it anymore
My favorite drink. Was buying it all the time, so I just got an Amazon subscription for it. Life was good. But now it's out of stock everywhere and I can't find it anymore. Life not as good.
Date published: 2022-08-19
Rated

5

out of

5
by
jenburn918
from
i love it but can not find in my area
been drinking it for a year but cant find anywhere
Date published: 2022-08-05
Rated

5

out of

5
by
Weno
from
Delightful flavors
Have been drinking Bai rio raspberry for a couple of years, but now I can't find it anywhere.
Date published: 2022-08-03
Rated

5

out of

5
by
samanthad266
from
Bai rio raspberry tea
I'm usually not a tea person but this tea is amazing, especially on a hot day with lots of ice! 10/10 would recommend! I usually get mine from stop and shop.
Date published: 2022-07-02
Rated

5

out of

5
by
MoreRIOraspberrySuperTea
from
The absolute best but you must produce MORE!!!
Everything about this tea is perfection, so do not change the ingredients or quality, please! But your marketing team is flawed because you are missing out on $$$$$$! This sells out EVERYWHERE! You need to get more of this product out on the shelf. It is in demand. I am going nuts without my rio raspberry supertea!! What is up?!?!?! GET THIS TEA OUT THERE!!!!!!!! PLEASE!
Date published: 2022-06-25
Rated

5

out of

5
by
TerriB
from
My favorite Tea Ever!!!
I buy every time I can find Rio Raspberry Tea, however finding this tea in Kroger, Target, Wal-Mart or Tom thumb is almost impossible, I keeping looking and the Rio Raspberry Tea hasn't been on the shelves in months, Please Please restock more - I am having major Rio Raspberry Tea Withdraws..... I even tried on Amazon, and a seller there wanted $75... crazy... Will keep watching for the to be back on the shelves....
Date published: 2022-06-18