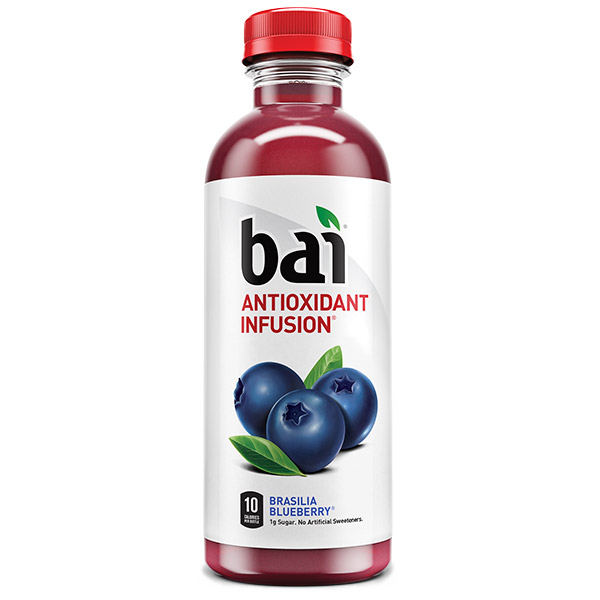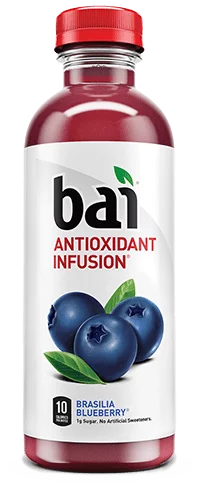 South of the equator flavor.

Brasilia, Brazil — sounds fancy, doesn't it? Exotic. Romantic, maybe. Definitely adventurous. It sounds like a faraway place that boasts exciting, captivating faraway things. Can you imagine if one of those things was unbelievable flavor? And other things were antioxidants? How about one gram of sugar and no artificial sweeteners? Can you imagine all that? You should start. Because that's what's inside each bottle of Brasilia Blueberry. All that plus visions of beautiful people in teenie bathing suits. That's like a quintuple-win.
We named our flavors after the coffee growing regions that inspired them, sort of like French Kissing or Bermuda Shorts. Learn about these regions and more here.
Rated

5

out of

5
by
Smurf
from
Great stuff!
Usually I get tired of fruit drinks after awhile but this never gets old and it's always refreshing. I like that it's full of healthy ingredients. Has a sweet taste without the negative effects of too much sugar. Can't be beat
Date published: 2021-08-31
Rated

5

out of

5
by
SamM
from
best flavor
As good as it gets in a caffeinated low calorie beverage. This flavor has a good balance of sweet and tart.
Date published: 2021-08-13
Rated

5

out of

5
by
LilBoat
from
Very Goooodd!!!!
I've always drunk the Brasilia Blueberry and it always makes me feel good after a whole bottle. I have tried all the flavors before and they are also great too
Date published: 2021-05-11
Rated

5

out of

5
by
Tjann
from
Great Taste!! Low Calorie!!
I love Bai Blueberry, Cherry, Peach and Clementine flavors! These drinks are great tasting, very low calorie and carbs. Very refreshing and finally a flavored water that truly tastes amazing!!
Date published: 2021-03-13
Rated

5

out of

5
by
Michael J.C.
from
All-Time Favorite
Brasilia Blueberry was one of the first Bai flavors I tried. It's been my go-to Bai ever since and made me a loyal customer for almost five years. Luckily, it comes in a six-pack and it's always in most stores! If I could choose any Bai flavor to stick around forever, it would have to be this one.
Date published: 2021-03-07
Rated

5

out of

5
by
S-RAE
from
I love the ingredients!
I love that when I drink Bai, I don't have to feel guilty about it! It tastes delicious and it's amazingly refreshing! Great for post-workout rehydration!
Date published: 2021-03-03
Rated

5

out of

5
by
Kay1993
from
Amazing
U love how when you drink a bai drink they explode in your mouth full of flavor
Date published: 2021-01-29
Rated

5

out of

5
by
kristas7c04
from
This is my FAVORITE Bai flavor! I love that Bai never tastes fake, and it's filled with a bunch of artificial ingredients. These are refreshing and make amazing cocktail mixers too! Keep these on hand for a refreshing treat without the guilt!
Date published: 2020-08-06