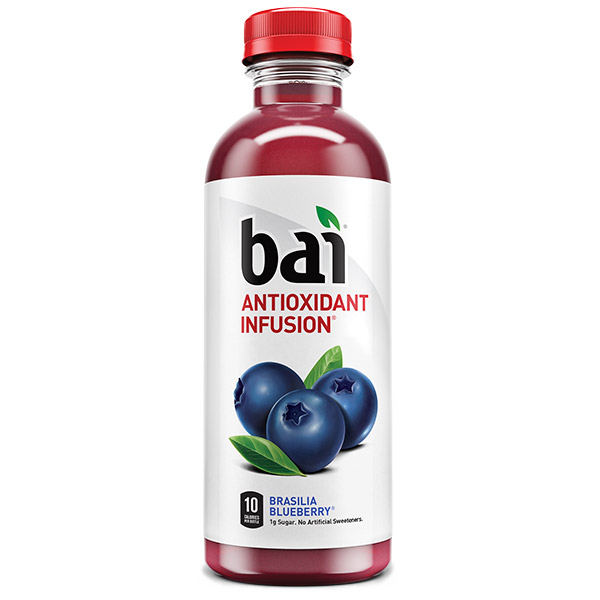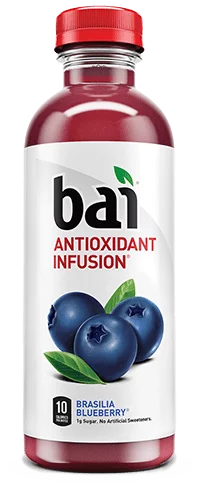 South of the equator flavor.

Brasilia, Brazil — sounds fancy, doesn't it? Exotic. Romantic, maybe. Definitely adventurous. It sounds like a faraway place that boasts exciting, captivating faraway things. Can you imagine if one of those things was unbelievable flavor? And other things were antioxidants? How about one gram of sugar and no artificial sweeteners? Can you imagine all that? You should start. Because that's what's inside each bottle of Brasilia Blueberry. All that plus visions of beautiful people in teenie bathing suits. That's like a quintuple-win.
We named our flavors after the coffee growing regions that inspired them, sort of like French Kissing or Bermuda Shorts. Learn about these regions and more here.
Rated

5

out of

5
by
abbi0923
from
great tateing
it is one of my favs and it is good when you are not felling good
Date published: 2022-05-06
Rated

5

out of

5
by
Baili72
from
Great taste!
I've been buying these nonstop the past year. The first few times I tried this flavor I wasn't the biggest fan but once you put away the sodas and drinks that have tons of sugar you'll realize how sweet this actually is. I have a hard time putting them down.
Date published: 2022-04-28
Rated

5

out of

5
by
kristinp54
from
Bai Antioxidant Infusion Drinks
Bai Antioxidant Infusion Drinks (BAI) are some of my favorites. They are available in several different flavors, such as Brasilia Blueberry. These do not contain sugar, but are sweetened with erythritol and stevia, making them better for those with blood glucose issues or those wishing to reduce their sugar intake.
Date published: 2022-04-21
Rated

5

out of

5
by
lightskinglamgeek
from
Healthy Beverage !
I love the Bai water! Thus flavor in blueberry is my personal favorite! Even on a busy hectic morning this gets me by! I would definitely recommend this product! #water #beverage #snack #healthy #newreview #juice #grocery
Date published: 2022-04-18
Rated

5

out of

5
by
Anonymous
from
Healthy choice
Found Brasilia blueberry after need to change diet from Snapple's ice tea. Best switch ever!
Date published: 2022-01-17
Rated

5

out of

5
by
Sparky
from
The Best!
I bought this for a while, and I'm so glad I was introduced to this!
Date published: 2021-12-13
Rated

5

out of

5
by
Smurf
from
Great stuff!
Usually I get tired of fruit drinks after awhile but this never gets old and it's always refreshing. I like that it's full of healthy ingredients. Has a sweet taste without the negative effects of too much sugar. Can't be beat
Date published: 2021-08-31
Rated

5

out of

5
by
SamM
from
best flavor
As good as it gets in a caffeinated low calorie beverage. This flavor has a good balance of sweet and tart.
Date published: 2021-08-13